ows4R – R Interface to OGC Web-Services (OWS)
ows4R aims to set-up a pure R interface to OGC Web-Services. It currently targets:
the Common OGC Web-Services specifications, versions 1.1 and 2.0
the Catalogue Service for the Web (CSW), version 2.0.2 (including Transaction and Harvest operations)
the Web Feature Service (WFS), versions 1.0.0, 1.1.0, and 2.0.0
the Web Coverage Service (WCS), versions 1.0, 1.1.0, 1.1.1, 2.0.1 and 2.1.0
the Web Map Service (WMS), versions 1.1.0, 1.1.1, and 1.3.0
the Web Processing service (WPS) version 1.0.0
Do you have a question? support request? you can create a 'discussion' here
Sponsors
The following projects have contributed to strenghten ows4R:
for the WMS and WPS support (ongoing)
Blue-Cloud has received funding from the European Union's Horizon programme call BG-07-2019-2020, topic: [A] 2019 - Blue Cloud services, Grant Agreement No.862409.
for the WCS support (ongoing)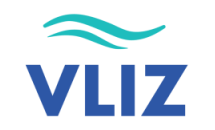 OGC standards coverage status
In case of a missing feature, create a ticket.
Development perspectives
Support for additional OGC web-service standard specifications including:
Web Coverage Processing Service (WCPS)
Filter Encoding (FES) version 2.0
Web Feature Service (WFS) Transaction operations
Catalogue Service (CSW) version 3.0 (including Transaction and Harvest operations)
OGC API
…
For more information, or if you are interested in funding this R project or to contribute to it, do not hesitate to contact me by e-mail